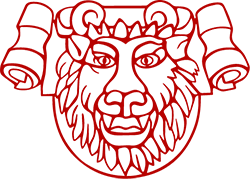 We build
livable environments
---
HGHI is one of Berlin's leading real estate project developers, investors and builders.
Our owner-managed company was founded in 2007 and currently employs around 100 people. We have created and successfully marketed more than 1,000,000 sqm of retail, office and residential space to date. One of our largest and best-known projects is the Mall of Berlin at Leipziger Platz 12, which is home to around 300 stores on 76,000 sqm of retail space.
We want to be the best.
We love to develop properties. According to this principle, we not only realize outstanding projects, but we also play a decisive role in shaping Berlin's skyline. We want to be the best. We have the courage to try something new. We act quickly and decisively and see change as an opportunity. We are creative, innovative and think outside the box. We consistently push things forward and continue to develop.
1,000,000 sqm of success commit.
HGHI has optimally integrated all disciplines of the real estate industry. In addition to commercial and residential, we can look back on a wealth of international experience, particularly in the area of shopping centers, which already includes more than 1,000,000 sqm of successfully marketed retail and office space.
We are excited.
Enthusiasm, discipline and commitment - these values are our daily motivation and the basis for sustainable success. We meet the highest quality standards and create the extraordinary. We are convinced that our projects reflect exactly this. We are a team. Giving our best to make the seemingly impossible possible. This includes the commitment to work for us with full dedication, to take on new challenges dynamically and to realize goals with perfection.