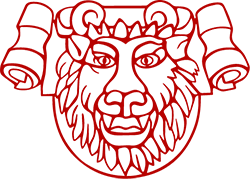 Fußgängerzone Gorkistraße - Street party & opening ceremony
Another milestone has been reached. The journey here is not yet over and the next milestone awaiting us is the opening of the remaining retail space in the former Hertie department store, at the latest in the spring of next year.
---
Berlin, 7th October 2022
The street of the pedestrian zone Gorkistraße shines again in new splendor. Just in time for the opening of Galeria on October 13, 2022 at 10:00 am. After more than 30 years Galeria opens with the new concept 2.0 in the Tegel Quartier and will inspire young and old. On given occasions we will organize a small street party in the pedestrian zone Gorkistraße and cordially invite you to celebrate the inauguration with us. You will be entertained by nostalgic market stalls and other fair modules. In our market hall you will find all kinds of culinary delights for your physical well-being.
When:
Saturday, October 15, 2022 (10:00 - 20:00) and
Sunday, October 16, 2022 (1:00 p.m. - 6:00 p.m.)
Where:
Pedestrian zone Gorkistraße, 13507 Berlin
Speakers (Saturday):
10:45 a.m.: Harald Gerome Huth (owner and managing director HGHI Holding GmbH)
11:00 a.m.: Uwe Brockhausen (District Mayor Berlin-Reinickendorf)
11:15 a.m.: Dr. Stephan Fasshauer (Director DRV)
Quote H.G. Huth: "I am very happy that after such a long time the pedestrian zone and thus the old street, could be restored in new splendor. Even if the costs were incredibly high, it should be worth it for the residents in Tegel to be able to experience an extremely high-quality new pedestrian zone, in its old splendor again."
If you have any questions, please do not hesitate to contact our Tegel Quartier center management team (030-5093134-50 / hghi-tegelquartier(at)hghi.de). We look forward to your numerous attendance and remain until then with warm regards.
Harald Gerome Huth & Stephan Klemmer