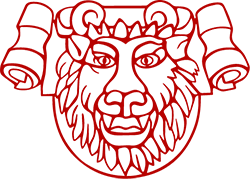 JBL with a new store in the Mall of Berlin
Sound diversity at your fingertips: Since September 1, 2022, the world-famous audio brand JBL is represented with an approximately 100 sqm pop-up store in the Mall of Berlin in Berlin-Mitte. During the five-month presence in the Mall of Berlin, the JBL STORE offers music lovers the opportunity to immerse themselves in the diversity of JBL and get to know the products on site.
---
Berlin, 19th September 2022
The professional team is on hand to provide interested parties with expert advice and product demonstrations, ensuring that everyone is guaranteed to find the perfect product to suit their individual needs. Award-winning audio products from JBL and Harman Kardon from all product categories are available for purchase in the store. These include portable Bluetooth speakers in a wide range of colors, large party speakers with a powerful light show, various in-ear and over-ear headphone models, the JBL Quantum series for gamers, soundbars and much more. At the store in the Mall of Berlin, customers can interact directly with and try out JBL and Harman Kardon products.
Berlin has been considered an influential music center in Germany since the 18th century. Opportunities for development in all musical genres and the strong interest of Berliners in a diverse musical landscape give the capital a unique musical flair to this day. After the successful flagship stores in Shanghai, Tokyo, New York City and Munich, Berlin as a versatile hotspot of the music scene is the first choice for a new opening. Right in the center of the capital, in the Mall of Berlin, the JBL STORE is perfectly located for tourists and long-established Berliners. The JBL STORE picks up on the versatility and change in the city's music world with the store's design and interior.
"We welcome the renowned global brand Harman / JBL to the music capital and to our Mall of Berlin! Our customers can look forward to an unforgettable visual and acoustic experience center with the new JBL Experience store and a unique store concept,"
says Harald Gerome Huth, owner and managing director of HGHI Holding GmbH.
In close proximity to world-famous landmarks such as the Brandenburg Gate, the Reichstag and the Holocaust Memorial, the Mall of Berlin offers a uniquely urban mix of shopping, gastronomy, hotel, entertainment, office and living. The shopping and experience center, which opened in 2014 on the former site of the Wertheim department store, comprises a total of around 76,000 square meters of retail space, around 12,000 square meters of hotel space and around 30,000 square meters of residential space. With over 300 stores, one of Germany's largest food courts and an extensive events program, the Mall of Berlin attracts around 22 million visitors from Germany and abroad every year. For more information, visit www.mallofberlin.de or follow Mall of Berlin on Facebook (@mallofberlin) and Instagram (@mallofberlin_).
About JBL
JBL is the creator of the incomparable sound that brings life's most epic moments. JBL has been there for Woodstock, legendary concerts at Madison Square Garden or games at Yankee Stadium as well as personal weekend getaways. JBL makes more of each of those moments with award-winning sound. With unmatched credentials in professional circles and innovative achievements for more than 75 years, JBL is an authority in premium sound engineering.
About HARMAN
HARMAN International (harman.com), a wholly owned subsidiary of Samsung Electronics Co, Ltd, designs and manufactures connected products and solutions for automakers, consumers and businesses worldwide. These include connected car solutions, audio and visual products, automation solutions, and services to support the Internet of Things. Thanks to numerous premium brands such as AKG®, Harman Kardon®, Infinity®, JBL®, Lexicon®, Mark Levinson® and Revel®, HARMAN is appreciated by audiophiles as well as musicians and performance venue operators worldwide. More than 25 million registered cars today are already equipped with HARMAN's audio and connected car systems. Our software solutions power billions of mobile devices and systems that are connected, integrated, personalized, adapted, and secured across all platforms - whether at home, at work, in the car, or on the road. HARMAN currently employs approximately 30,000 people in North and South America, Europe and Asia.
About HGHI
HGHI Holding GmbH is one of Berlin's leading real estate project developers, investors and builders. The owner-managed company was founded in 2007 and has always stood for the professional management of large commercial properties, efficient management at the highest level and the planning, design and realization of great visions. In the meantime, the real estate specialists can look back on a wealth of international experience that already includes more than 1,000,000 sqm of successfully marketed retail, office and residential space. One of HGHI's largest and best-known projects is the Mall of Berlin at Leipziger Platz 12, which attracts over 22 million visitors a year from Germany and abroad with around 300 stores. For more information, visit www.hghi.de.